In October 2014 we took a trip to Boston and Portland, Maine, on Amtrak. This was only my second time to Boston, and it was my first time riding all the way to Boston on Amtrak from Philadelphia. I'm very familiar with the Northeast Corridor between Philadelphia and New York, but I haven't been past New York too many times, and everything past Penn Station was a new (or almost new) experience.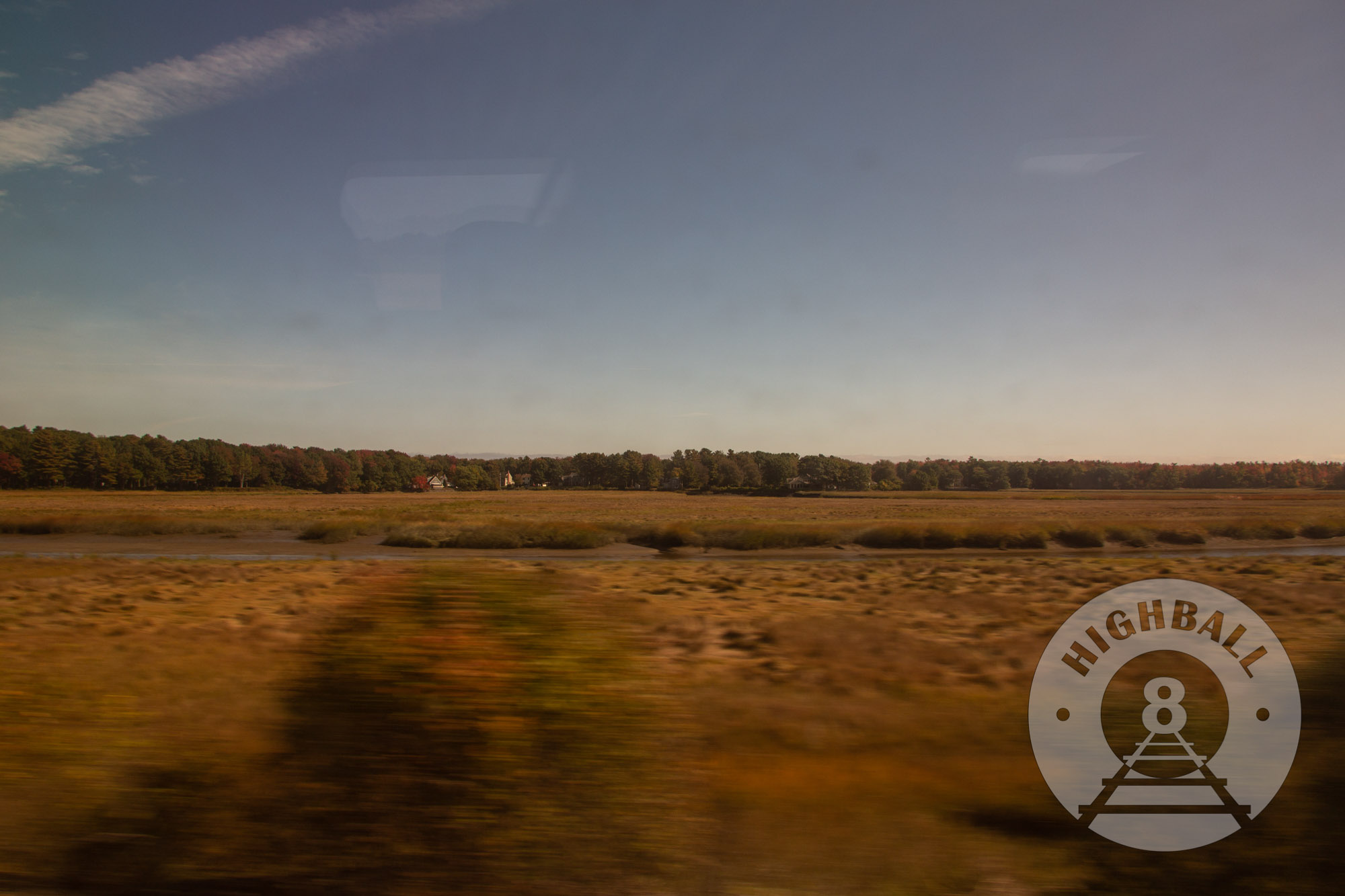 My favorite views on this stretch of Amtrak are the coastal marshes and estuaries along the coast of Connecticut, which were gray and foggy on that Wednesday. It was raining when we arrived in Boston and we checked out Back Bay and the area around Fenway Park, and then went into a dive bar called the Dugout Cafe near Boston University where the two of us came in second against larger teams of what we assumed were fancy BU students.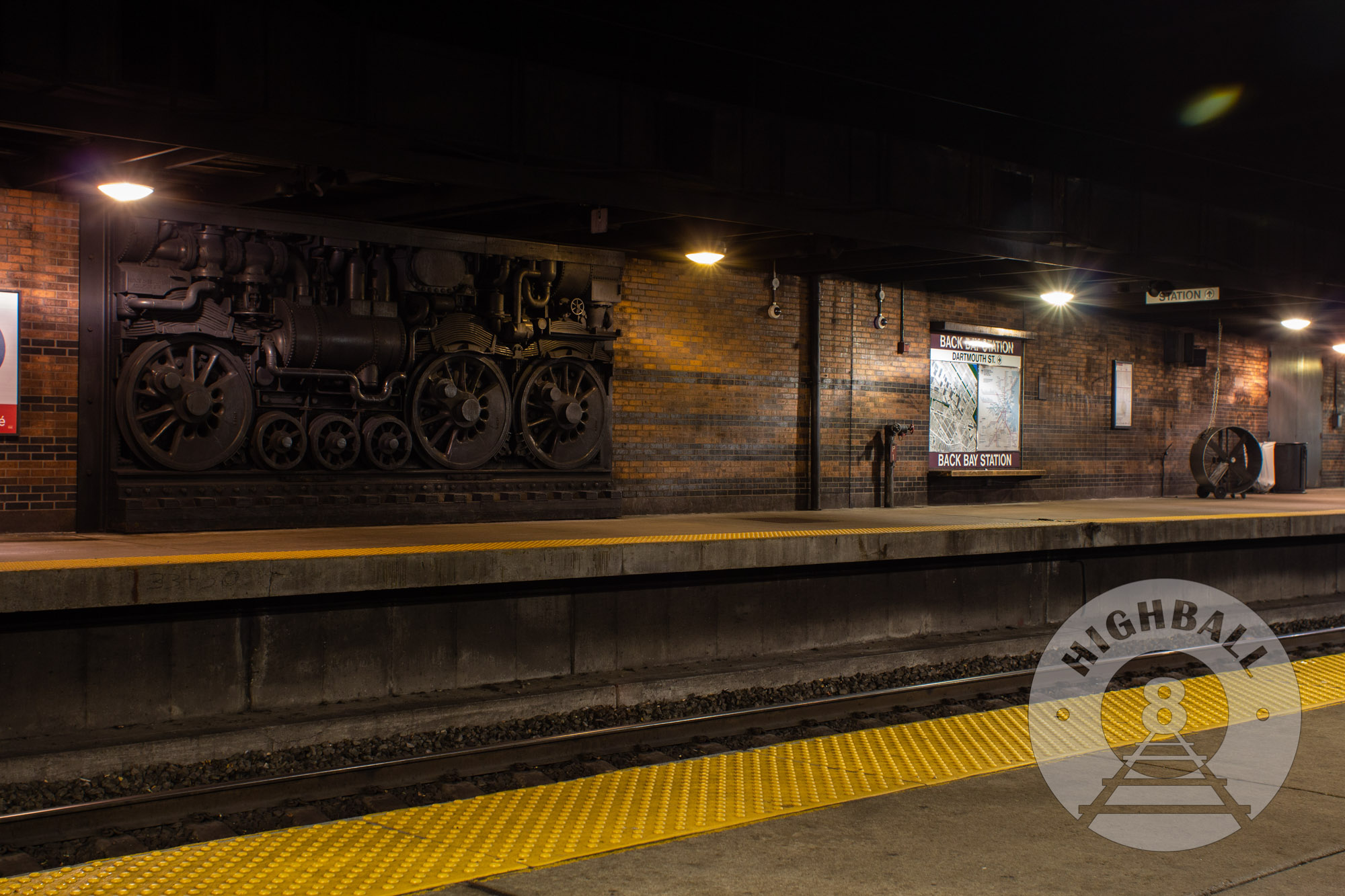 The next day we explored the areas around Beacon Hill, Faneuil Hall, and the North End before taking the Red Line out to Redbones Barbeque in Somerville. Then we took the T back downtown to Boston North Station to catch an MBTA commuter train to Salem. Apart from its history as the home of the Salem Witch Trials, Salem is a very authentic-looking New England seaside town, though it reminds me a lot of places on the Chesapeake Bay. We happened to visit on the day that the town holds a parade to celebrate the kick off of their Halloween season, so that was unique. The MBTA train is definitely the way to get from Boston to Salem, as my local friends tell me that the traffic is always bad, whether or not it is Halloween.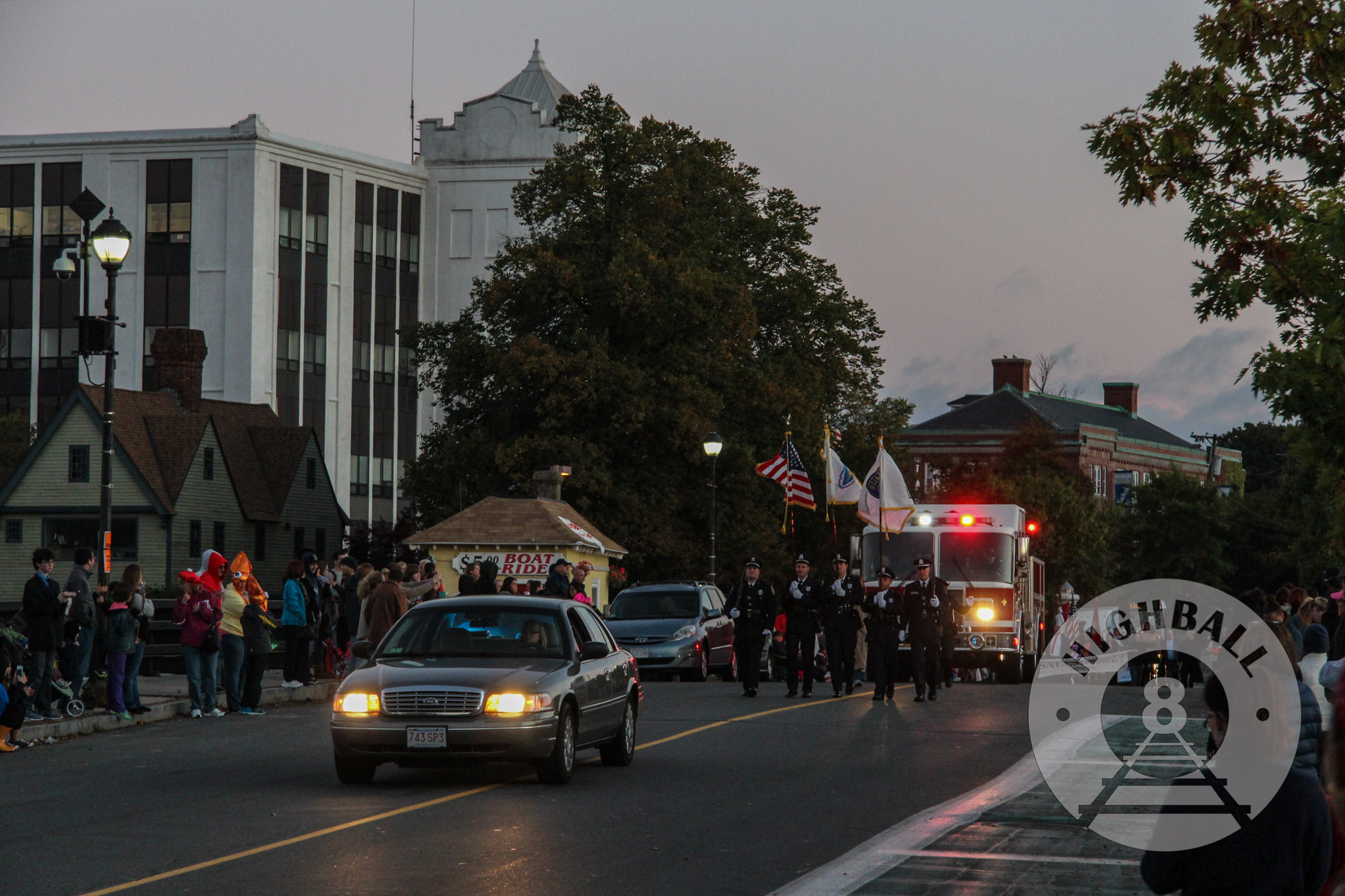 On Friday we took a walk through the Back Bay Fens before grabbing our bags and heading back to Boston North Station to catch the Amtrak Downeaster to Portland. On the way we stopped at Regina Pizzeria, a North End institution. The pizza was a good snack for our two-hour trip to Portland, even if the oversized box took up a lot of room. I had never been north of Boston, and that first Friday of October was brilliantly sunny as we rolled through a wooded Massachusetts and New Hampshire that was freshly ablaze with autumn leaves. As we got closer to Portland the train traveled across inland marshes formed by the estuaries of several rivers, most notably the Nonesuch River outside of Old Orchard Beach, Maine.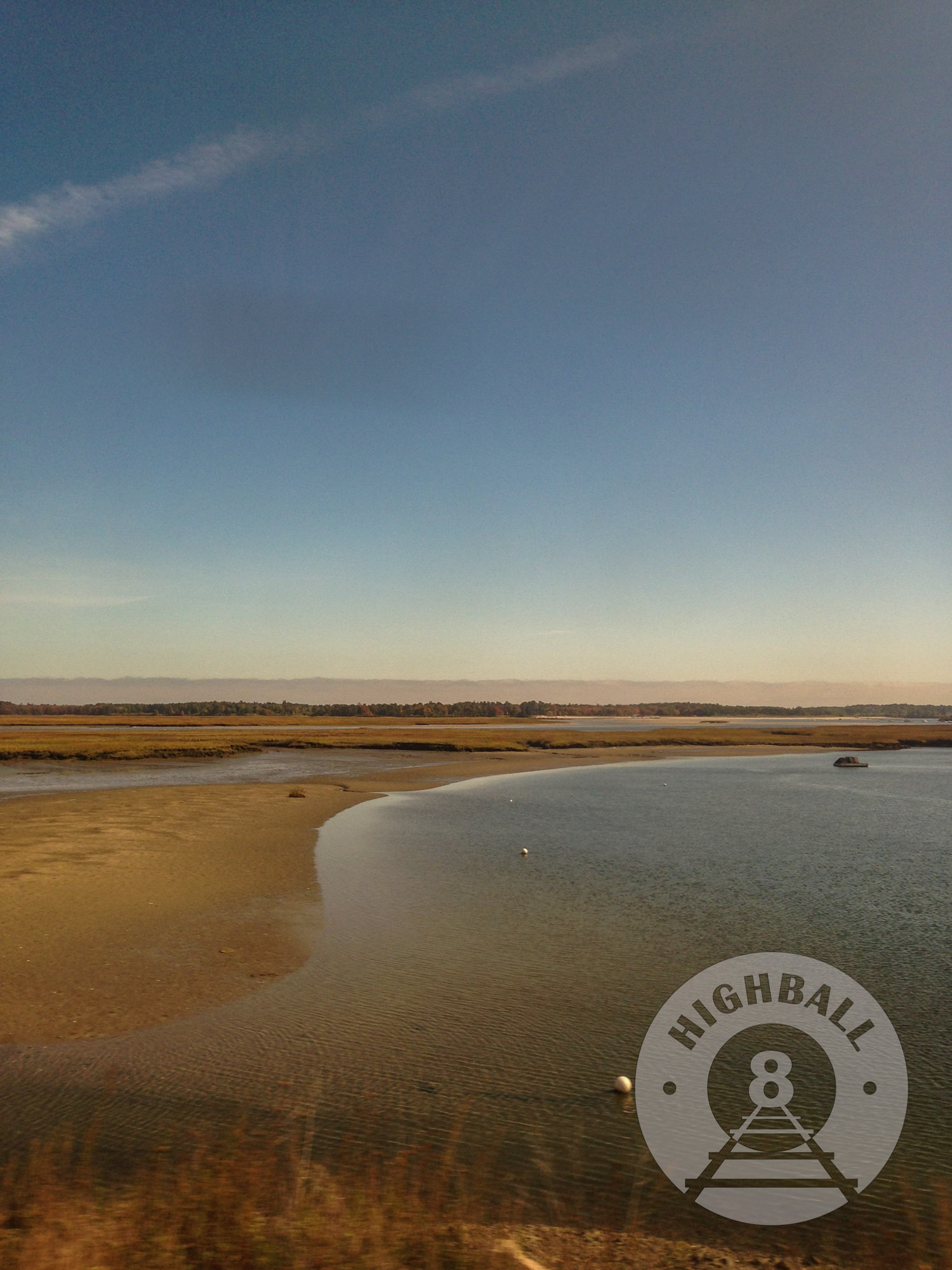 Unfortunately our first full day in Portland was pretty devoid of color – persistent light rain and heavy fog didn't make us want to be outdoors very much, but we explored the waterfront, bought a lobster to make for dinner, and had some lunch at J's Oyster. Sunday was much better, with clear blue skies and lots of visibility over the water. We rented bikes and explored down into South Portland and then took the ferry for a ride around Peak's Island. After dropping the bikes off we ate at Eventide Oyster Co. I also spent part of both of my evenings at Ruski's, a very popular old bar in the West End. Apparently they open at 0700 for breakfast, but I was not able to try that out.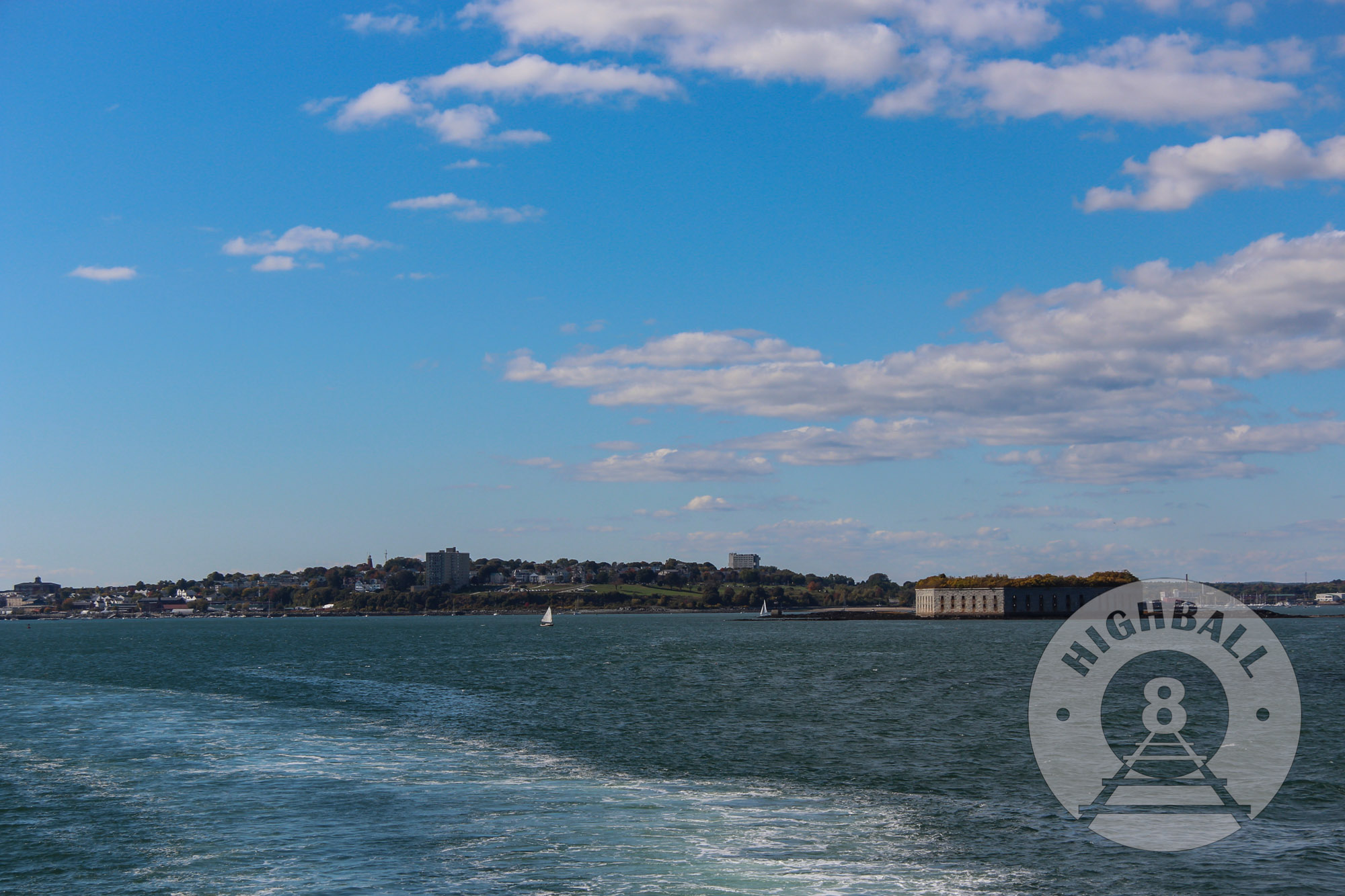 On Monday we left very early to get on the Boston-bound Downeaster, which is very popular with commuters, and it was another nice day to sit back and take in the autumn New England foliage. After arriving in Boston we got on the subway to Harvard Square, where I noticed the Law Offices of Dewey, Cheatham, and Howe, aka One Car Talk Plaza, and walked around the Harvard area on the way to Trina's Starlight Lounge. Afterwards we headed back downtown to Boston South Station for our train back to Philadelphia, on which I enjoyed a clear sky and sunshine as we sped across the coastal wetlands of Connecticut back towards New York.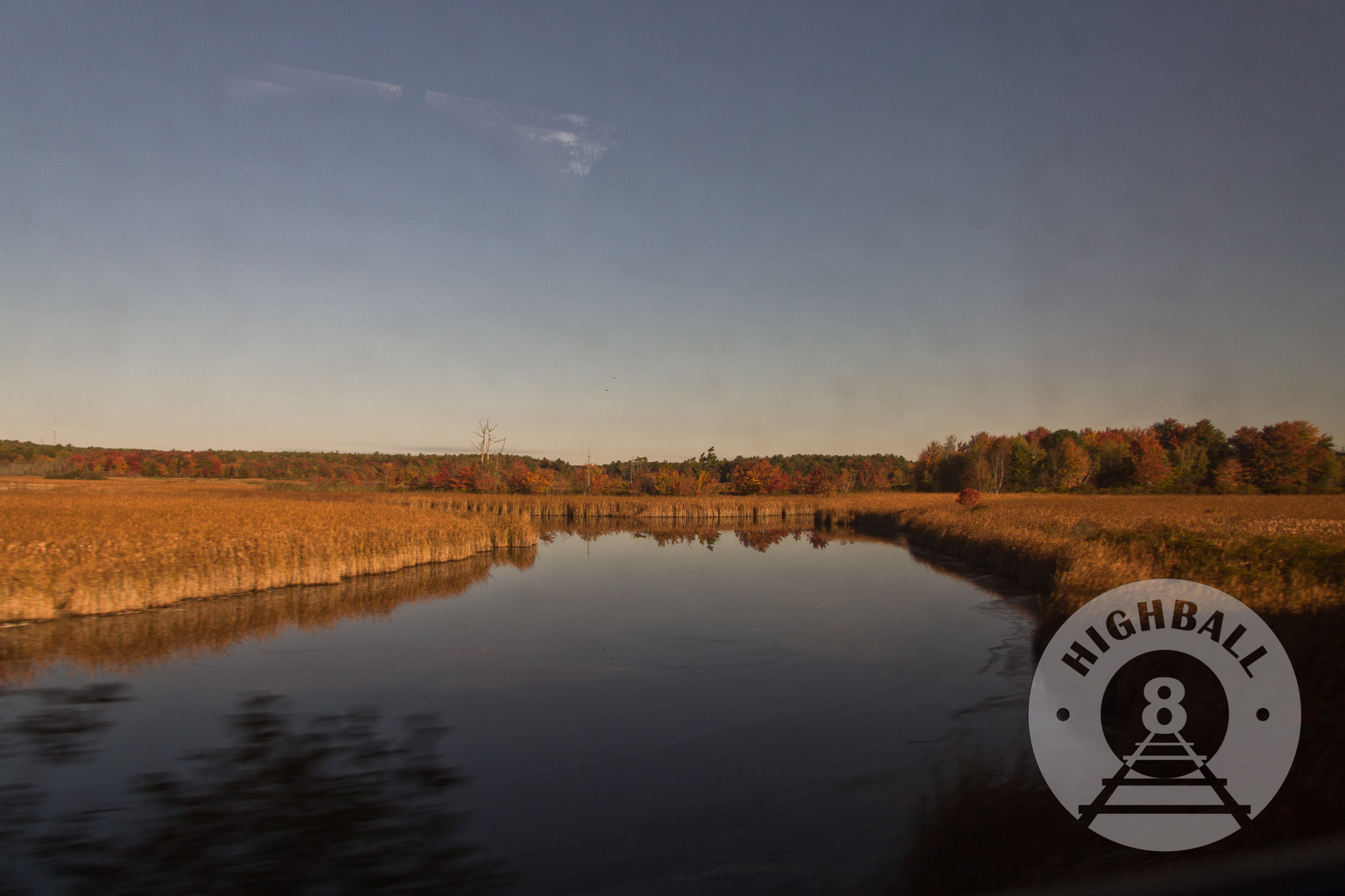 Portland, Maine
Eventide Oyster Co.: A critically renowned restaurant just off of the waterfront. Try the Eventide Brown Butter Lobster Roll.
J's Oyster: From what I understand, one of Portland's most beloved restaurants.
Maine Craft Distilling: We walked past this place and I bought a bottle.
The Great Lost Bear: A well-known Portland bar.
Gorham Bike & Ski: A convenient place to rent bikes, right downtown.
Harbor Fish Market: Located right on the Portland waterfront, it seems to be a pretty popular place, and not just with the out-of-towners. It's a great place to get a live lobster.

Boston