The Trinidad Government Railway ran from 1876 until its closure in 1968. Like many railways around the world, it was shut down because of competition from cars. Today its old central station in Port of Spain, the Trinidad Government Railway Building, also known as City Gate, is a bus terminal and home of the Public Transport Service Corporation (PTSC). It sits across from the South Quay Lighthouse on Port of Spain's waterfront, down the street from Independence Square and a Kentucky Fried Chicken location rumored to be one of the busiest KFCs in the world.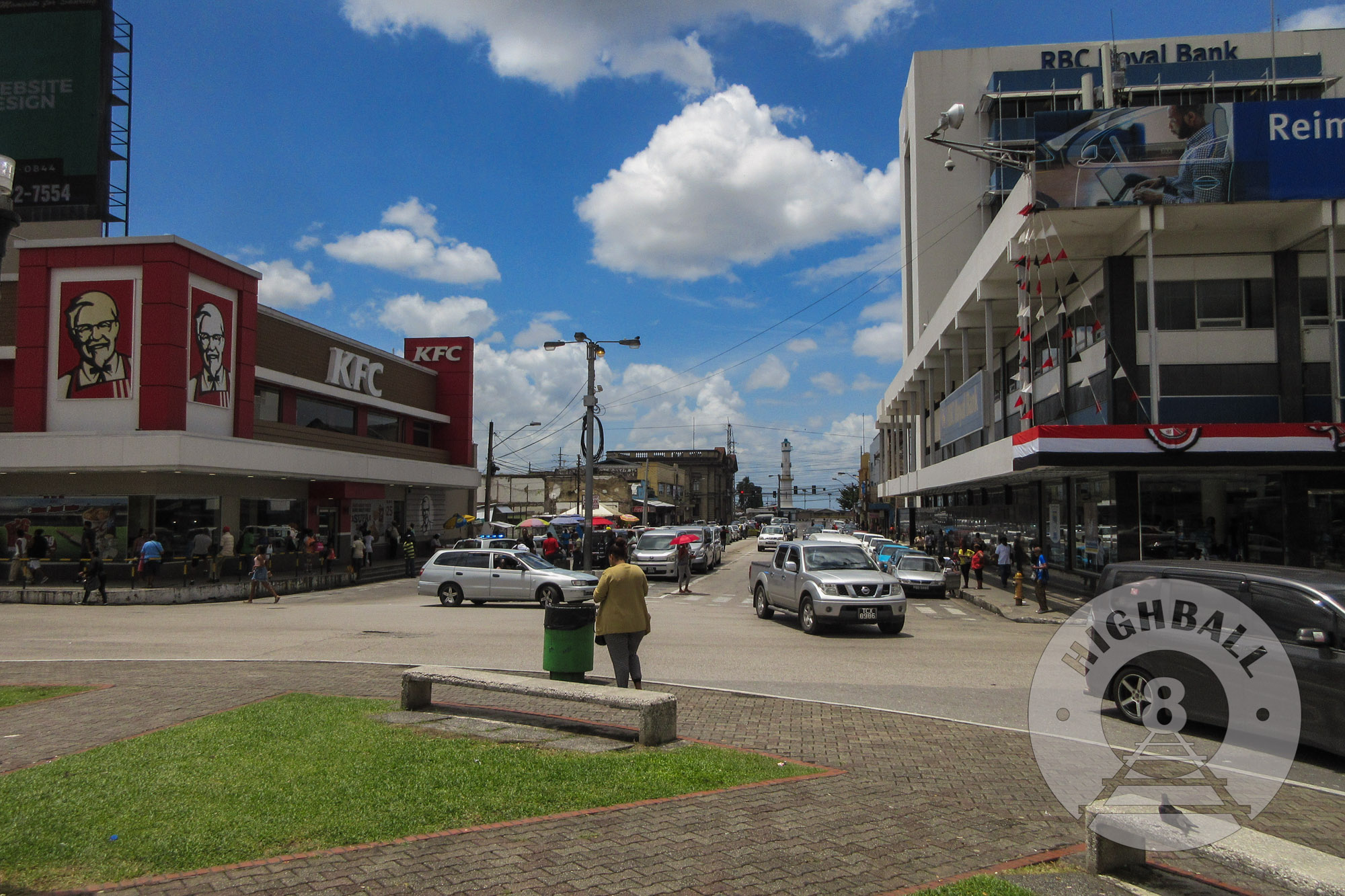 We came to Port of Spain for the wedding of two friends, arriving very early on a Friday morning in summer 2018. It was Independence Day, and with too much time to kill until check-in, I asked the cab driver dropped us at Queen's Park Savannah in the center of the capital. Several thousand people showed up early to celebrate the 56th anniversary of Trinidad and Tobago's independence from Britain on August 31, 1962. The ceremony on Queen's Park Savannah was over by around 0830 and we walked the streets around Tragarete Road and Ariapita Avenue with our bags, looking for a place to sit. Most businesses were closed to celebrate Independence Day and we looked for a long time before finding a coffee shop. Later we were caught in a downpour while walking up the hill towards our accommodation, leaving ourselves, and our luggage, soaked.
That night we returned to Queen's Park Savannah to see an epic fireworks display. After we searched for food but again found that most places were closed for Independence Day celebrations. While trying to find a place listed on Google Maps, we asked a man whom we walked past for advice. He hadn't heard of the place we were asking about, but told us to go farther down Tragarete to "Mario's," a local pizza chain. I was not happy about the idea since I had not come to Trinidad to eat the local version of Pizza Hut. But we were very hungry.
Luckily, our friends spotted a street food stand opposite Mario's selling "doubles," one of T&T's national foods. Based on the Indian food chana bara, doubles consist of two deep-fried pieces of dough. In between them is a serving of curried chickpeas, garnished with mango chutney and, for those who can handle it, pepper sauce. The doubles were great and saved our night, although we also later found some more food at True Gourmet on Western Main Road.
Places to get Doubles in the U.S.
De Hot Pot: De Hot Pot is located on the edge of Crown Heights, Brooklyn, one of the most Trini-centric places outside of Trinidad & Tobago. A friend of a friend and Trinidadian native told me that these were the best doubles outside of Trinidad & Tobago. I agree.
1127 Washington Avenue, Brooklyn, NY 11225 (opposite the gas station at Flatbush Avenue and Lincoln Road)
MTA Subway: Prospect Park (B, Q, and S Trains)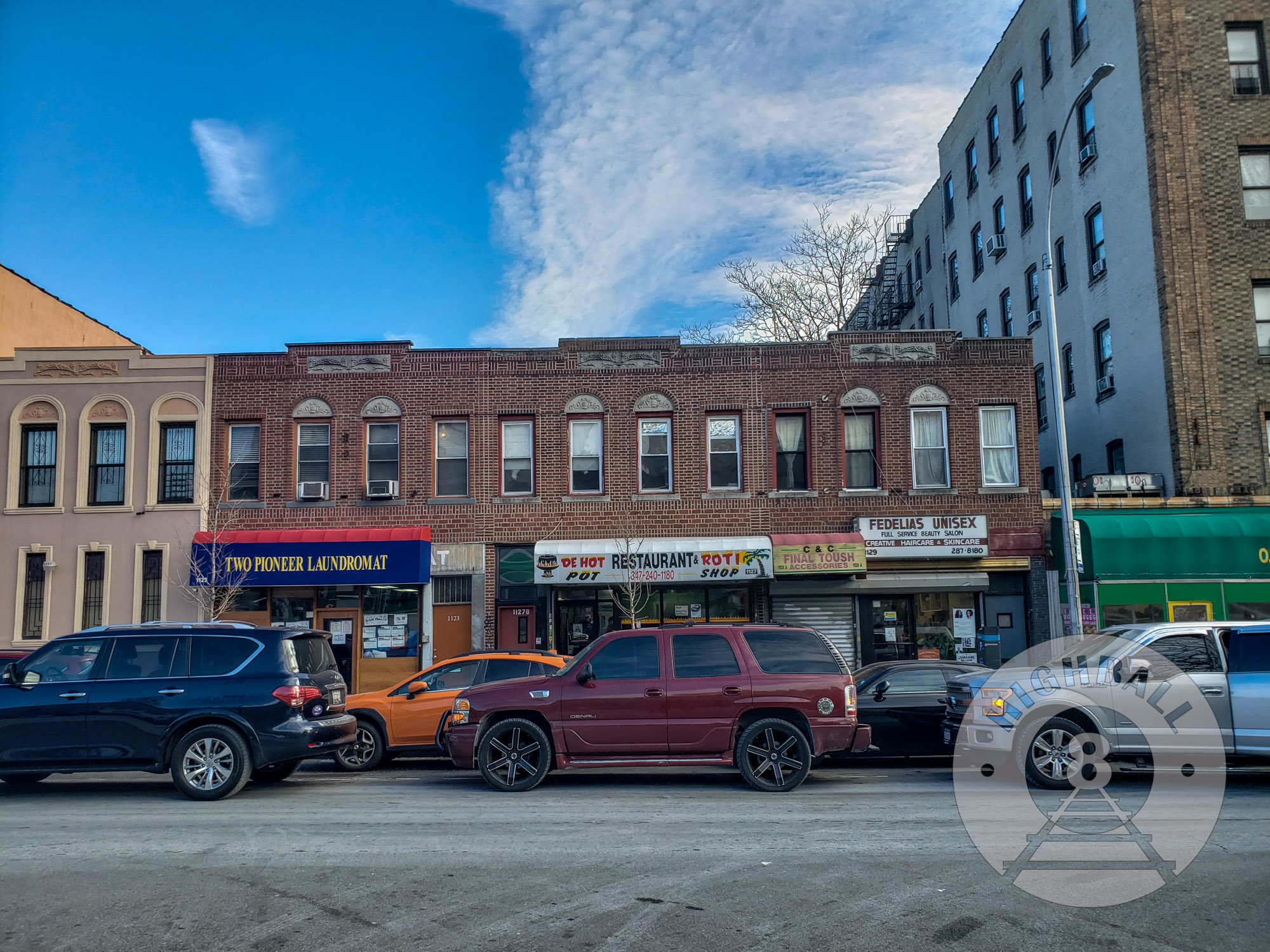 Ali's Roti Shop: I found this place mentioned in an article on the Anthony Bourdain website. The location, but not its food, makes a cameo in the CNN "Parts Unknown" episode for the Bronx. It's like a lot of take-out food places you would find under an elevated subway: a small eating area and some bulletproof glass. The doubles were definitely quality, but I never ended up eating the roti that I got to take away.
4220 White Plains Road, Bronx, NY 10466 (at 234th Street)
MTA Subway: 233 St (2 Train)
Annie's Hot On D Spot Roti Shop: This surprise referral came from a colleague. Located right by the boundary between Trenton and Hamilton Township, New Jersey, this is a strip-mall location with a laid-back cafe atmosphere with a friendly staff and amiable customers. The doubles were exceptional (perhaps better than Ali's in the Bronx, not better than De Hot Pot in Brooklyn), and we also had a nice roti.
1469 Nottingham Way, Trenton, NJ 08638
New Jersey Transit: Annie's Hot on D Spot is near the Northeast Corridor, equidistant between the Trenton Transit Center and Hamilton (and around the corner from the Grounds for Sculpture art attraction). I've only gone by car, but it's about two miles from the Trenton station and not necessarily walkable. However, if you are stuck at Trenton changing between NJT and SEPTA Regional Rail, maybe consider getting a cab or a Lyft over there to grab some doubles.
Brown Sugar Bakery and Cafe: Full disclosure: I have not had the doubles here, but I have had the chicken roti. Doubles are only made at certain times – Saturday afternoons might be the best bet. Call ahead to check.
219 S 52nd Street, Philadelphia, PA 19139 (at Chancellor Street)
SEPTA Market Frankford Elevated: 52nd Street Station. Brown Sugar is about three blocks south of the station on the east side of 52nd Street.
Callaloo Trinidadian Kitchen: We've been to this place twice now, but by car, not by train. It makes a nice stop for a doubles snack or a meal on a day trip to Lancaster, Pennsylvania. But they are not open on Sundays… come to think of it, not much in Lancaster is open on Sundays. Anyway, if you're near Lancaster, check it out.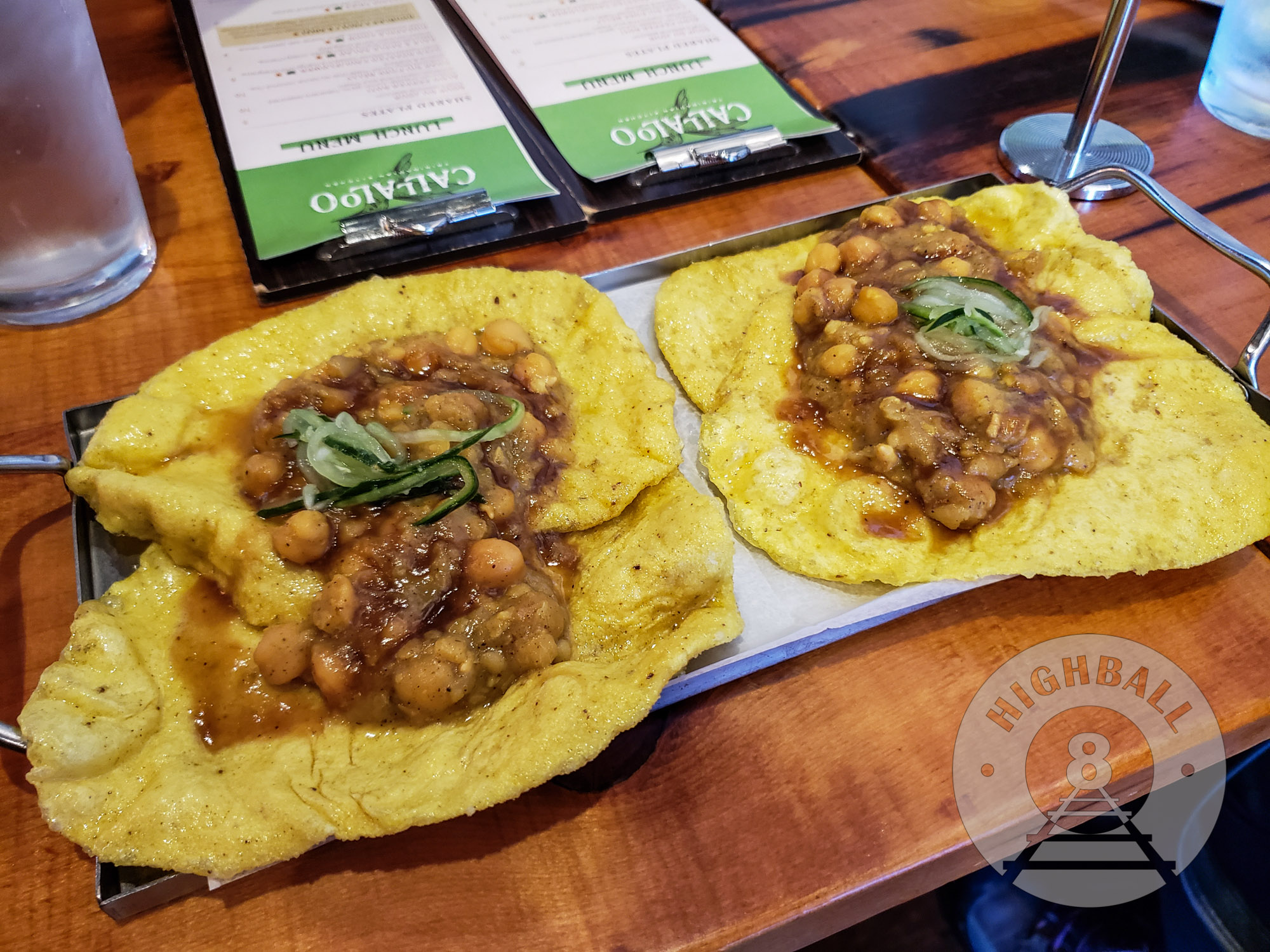 351 N Mulberry Street, Lancaster, PA 17603 (at Lemon Street)
Amtrak: Lancaster Station (Amtrak Keystone Service, Amtrak Pennsylvanian). Callaloo is about half a mile from the station.