We rode Amtrak's Palmetto in October 2015 in a two-day stretch. On Sunday we got on at Savannah, Georgia, where the Palmetto originates daily around 0820, and rode to North Charleston (Amtrak does not have a station in Charleston proper) and spent the night in Charleston, South Carolina. The next day we took Monday's Palmetto from North Charleston all the way to Philadelphia.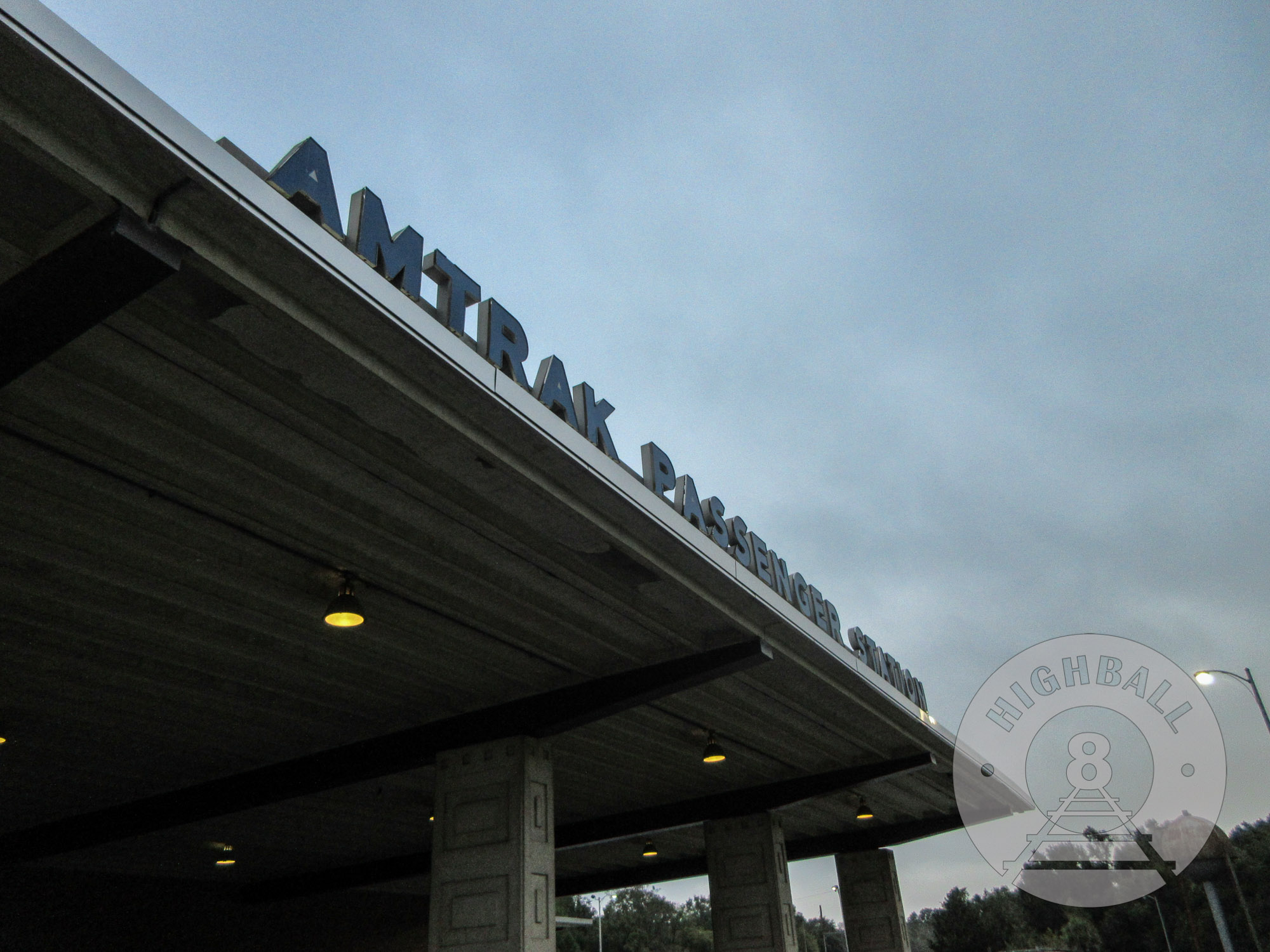 It is not the most exciting train ride with the most breathtaking views. Like most of the East Coast, there are a lot of trees, though there are some nicer views as the train travels across the coastal plain east of North Carolina's Piedmont region. From Savannah, it was mainly deep woods through South Carolina – not much to look at it. The railroad tracks cut straight through some small towns at grade, providing a window onto several of the Main Streets of North and South Carolina.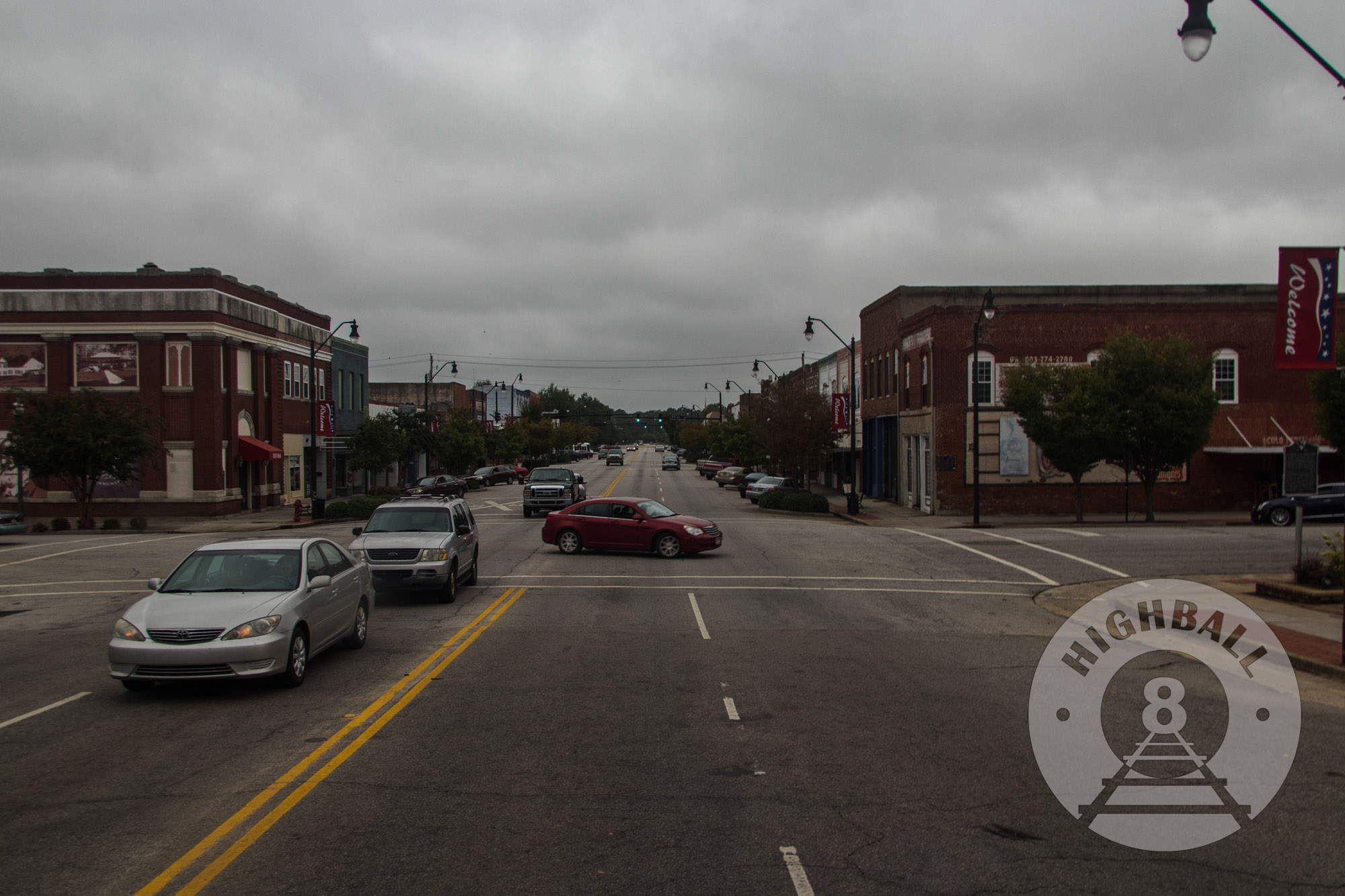 The Palmetto follows a route similar to I-95 from Florence, S.C., pretty much all the way to New York. Some of the more noteworthy destinations on its route include Fayetteville, Wilson, and Rocky Mount in North Carolina. After Petersburg, Va., the train passes the west side of Richmond and makes an extended stop at Staples Mill Road Station. Then it goes up the old Richmond, Fredericksburg and Petersburg stretch of CSX past Fredericksburg and the NoVA suburbs into D.C., where we changed engines at Union Station. The journey from North Charleston to Philadelphia took about 13 hours.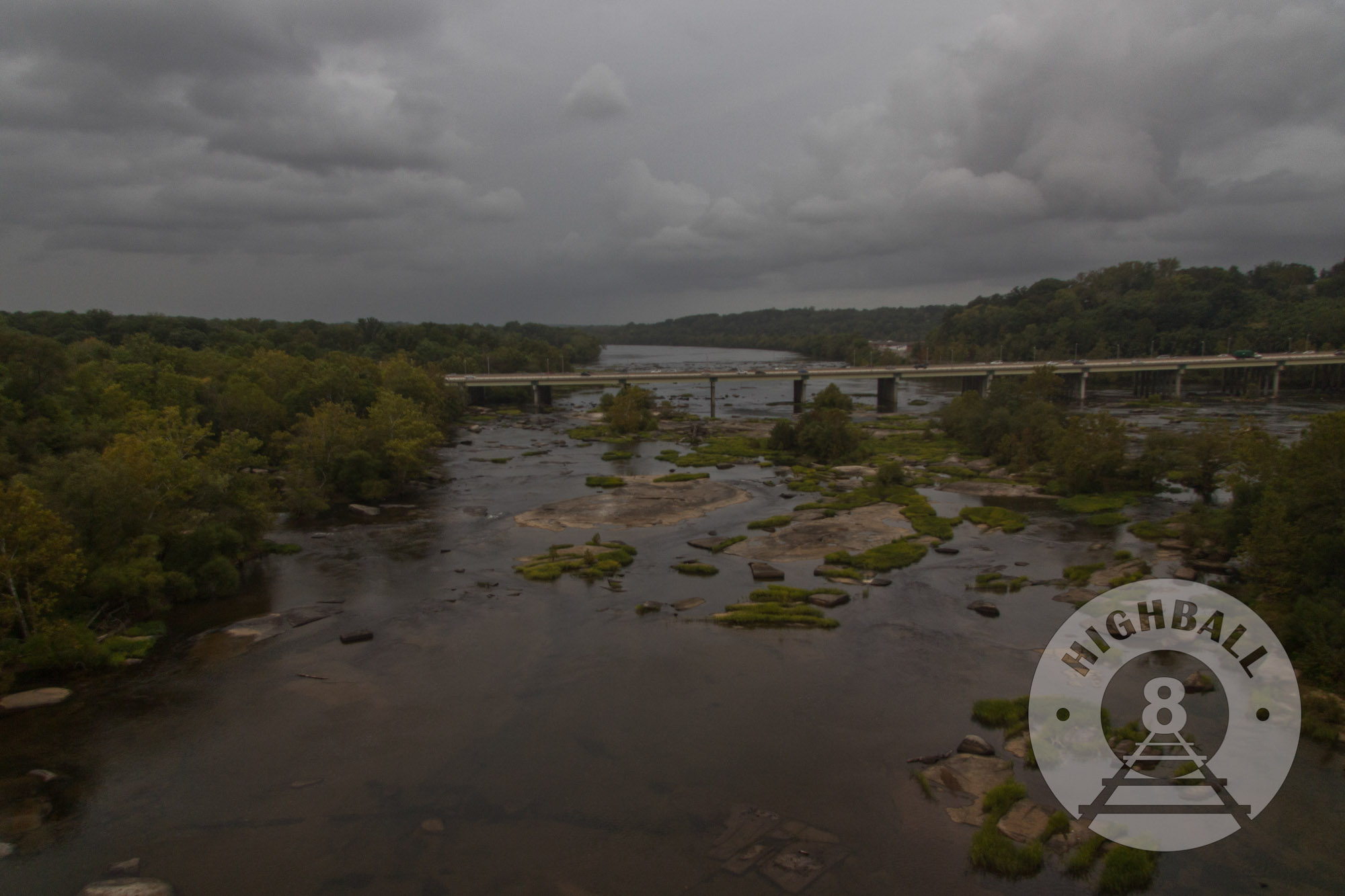 I mainly stared out the window while listening to podcasts and drinking whiskey, although I did not bring enough for a 13-hour train trip. We brought our own food with us, purchased at a Harris Teeter supermarket in Charleston, mainly deli food for self-made sandwiches and assorted snacks.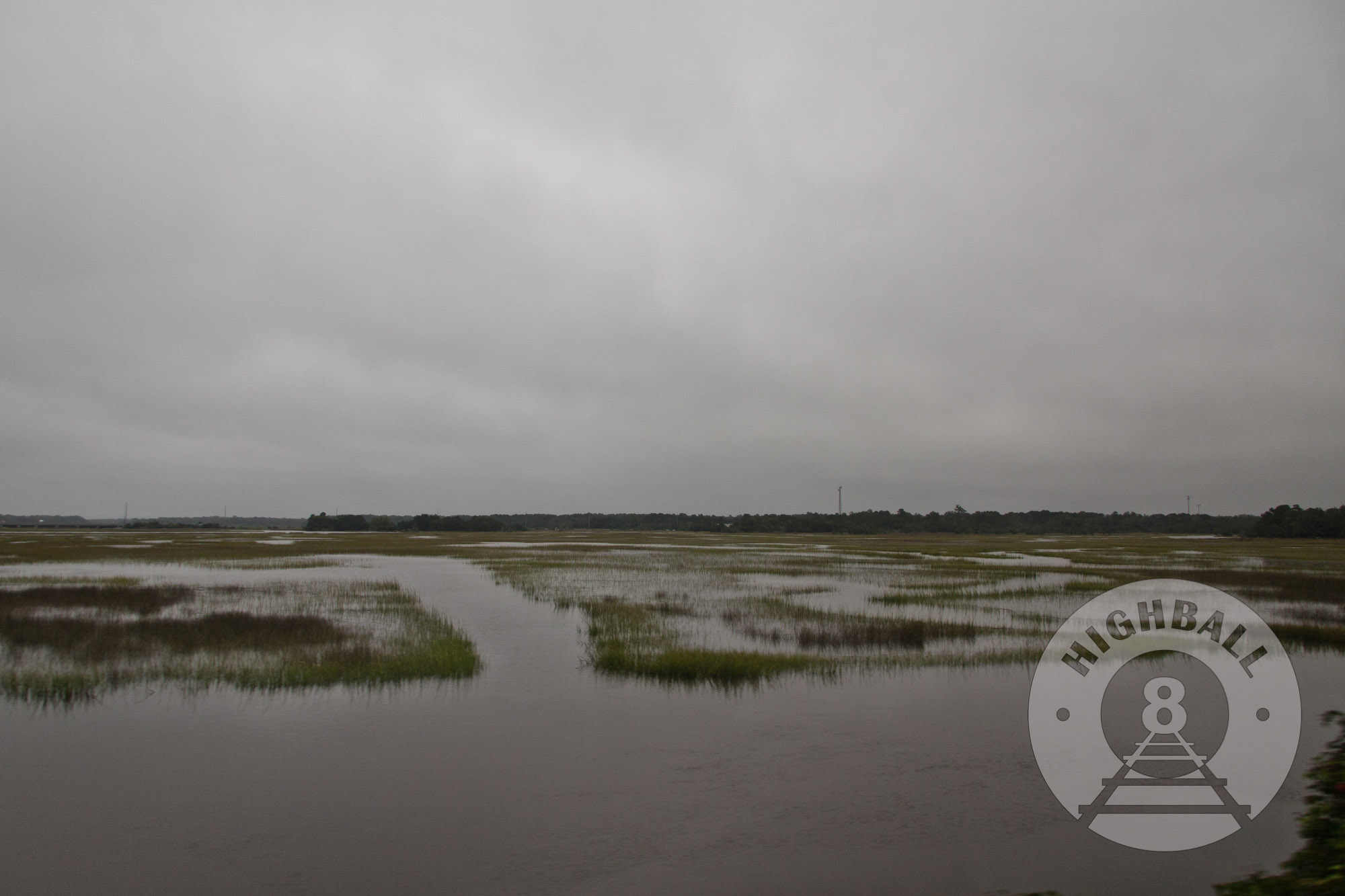 Even if the train trip was not very exciting, the Palmetto provides a stress-free, if long, way to get from the Northeast and Mid-Atlantic down to the very unique cities of Savannah and Charleston. Although the Amtrak stations in both destinations are a car-ride away from the city center, both cities feature very walkable, attractive downtown areas with plenty to see, do, and eat. Since we were only in Charleston for half a day, we stayed in the most downtown area, never going north of Calhoun Street, but we enjoyed walking the narrow, quiet streets of the South of Broad neighborhood down to The Battery, then walking back up into the French Quarter and around the Charleston City Market. The place to eat in this area is Jestine's Kitchen.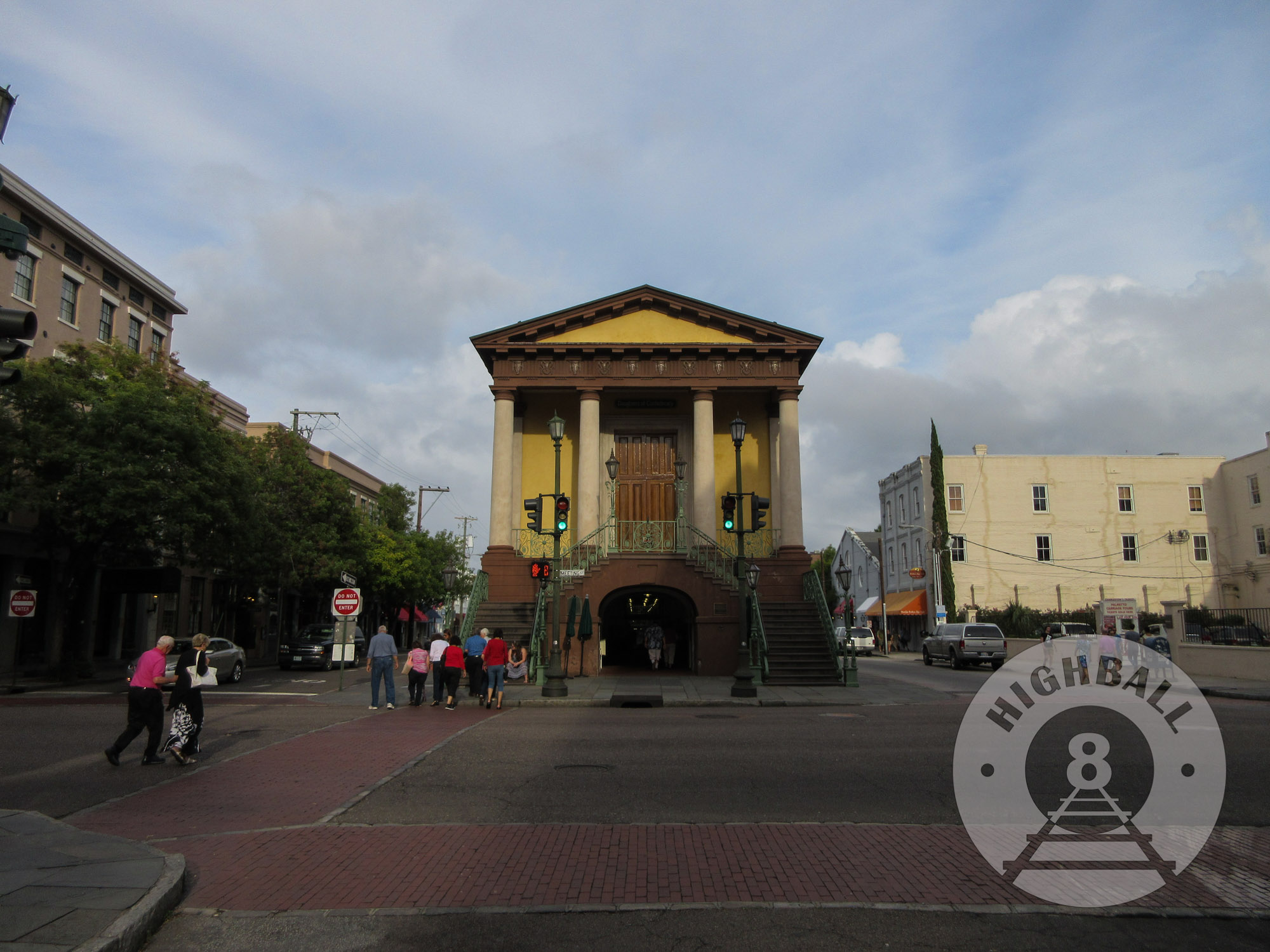 We had a lot more time to explore Savannah, and even drove out to Tybee Island on the Atlantic Ocean at the mouth of the Savannah River. We took a kayak tour on the Tybee Creek, exploring the tidal marshes and barrier islands and even had dolphins swim underneath our kayak. Another destination that you may need a car to get to is Savannah's famous Bonaventure Cemetery. Savannah has all sorts of food choices, from higher-end, traditional Southern cuisine in an old colonial mansion at The Olde Pink House on Reynolds Square to burgers at The Green Truck Pub. There are also a number of great outdoor barbecue spots, like Randy's Bar-B-Q on Wheaton Street.